SWAMP GHOST FRAME WORKS LLC

Tom   908-279-5342 

Nick   973-722-4290


CARBON FRAME & BIKE REPAIRS:

Quality you can count on,

   Quick turn-around,

   Reasonable prices.

Swamp Ghost Frame Works LLC

Double click here to add text.

WE ARE OPEN!!!

Please don't hesitate to call.

Please wear a mask.

And please ride safe.

                                  1-1-21   

Thanks to all of you for your support and your encouragement and for telling your friends and riding companions  about the great service you received at Swamp Ghost Frame Works LLC.  Ride safe and have a good season.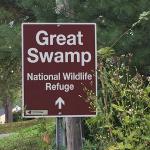 Shop Location:

151 2nd Avenue

Manasquan, NJ  08736

Exit 98 off the GSP

We repair many other carbon fiber products such as:

automotive parts,

hospital equipment,

& recreational gear.  

For more information, 

call or visit us at